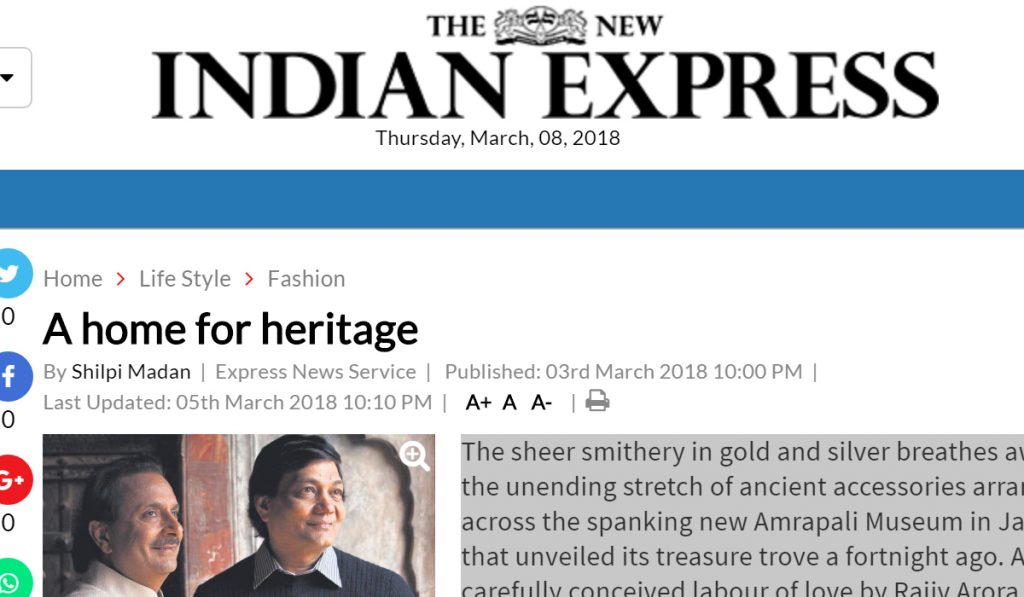 The sheer smithery in gold and silver breathes awe in the unending stretch of ancient accessories arranged across the spanking new Amrapali Museum in Jaipur that unveiled its treasure trove a fortnight ago. A carefully conceived labour of love by Rajiv Arora and Rajesh Ajmera, the creative hearts powering the Amrapali jewellery brand, the museum celebrates Indian craftsmanship at its very best.
Read More…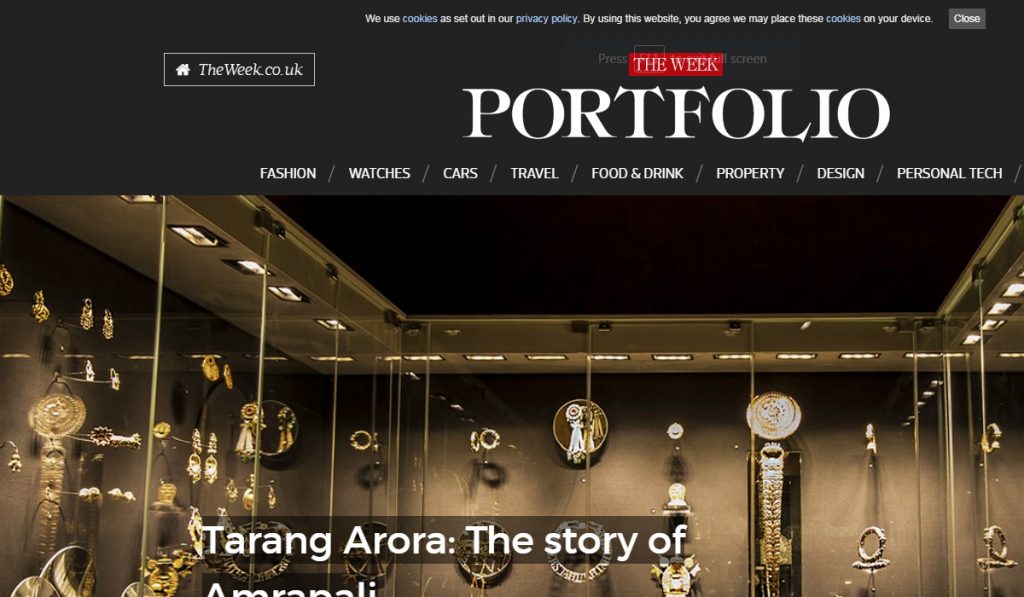 Tarang Arora:The Story of Amrapali
Trace the fascinating history of the fine jewellery house at the Amrapali Museum of Jewellery in Jaipur My father Rajiv Arora and his friend Rajesh Ajmera were both history students, and they founded Amrapali in 1978. My father's family members were all in professions such as medicine and law, and my grandfather had dreams of my father being a bureaucrat,but my father always
Read More…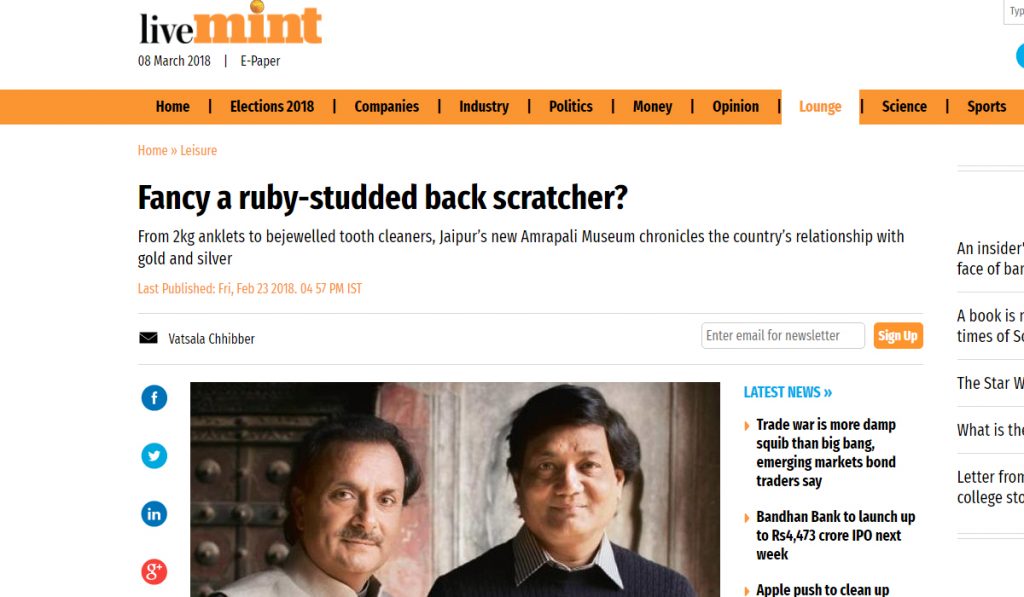 Fancy a ruby-studded back scratcher?
Jaipur's Amrapali Museum, which opened to the public last month, has no star exhibits or crowd-pullers to boast of, but still manages to spark intrigue. The 4,000 pieces of jewellery and personal objects are housed in a sprawling 6,500 sq. ft space, annexed to the company headquarters. These exhibits aren't a throwback to historic, bloody battles or hushed royal scandals, instead they are firmly.
Read More…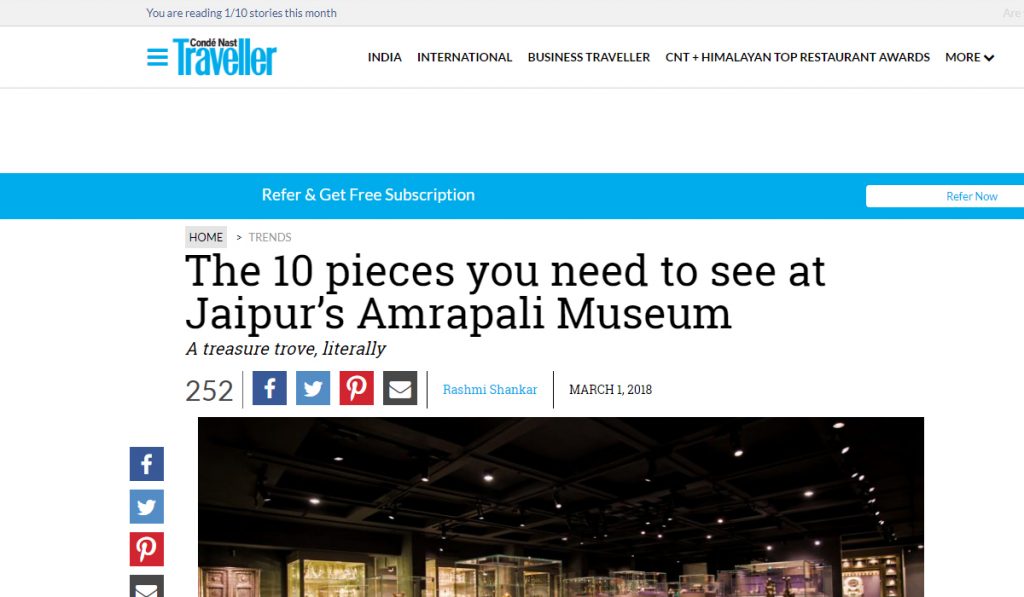 The 10 pieces you need to see at Jaipur's Amrapali Museum
In AD 77, Roman senator and writer Pliny the Elder called India "the sink of the world's precious metal". You don't realise what he meant till you visit the recently opened Amrapali Museum—it houses nearly 4,000 artefacts painstakingly collected from across the Indian subcontinent. When friends and Amrapali co-founders Rajiv Arora and Rajesh Ajmera started the brand in 1978 in Jaipur
Read More…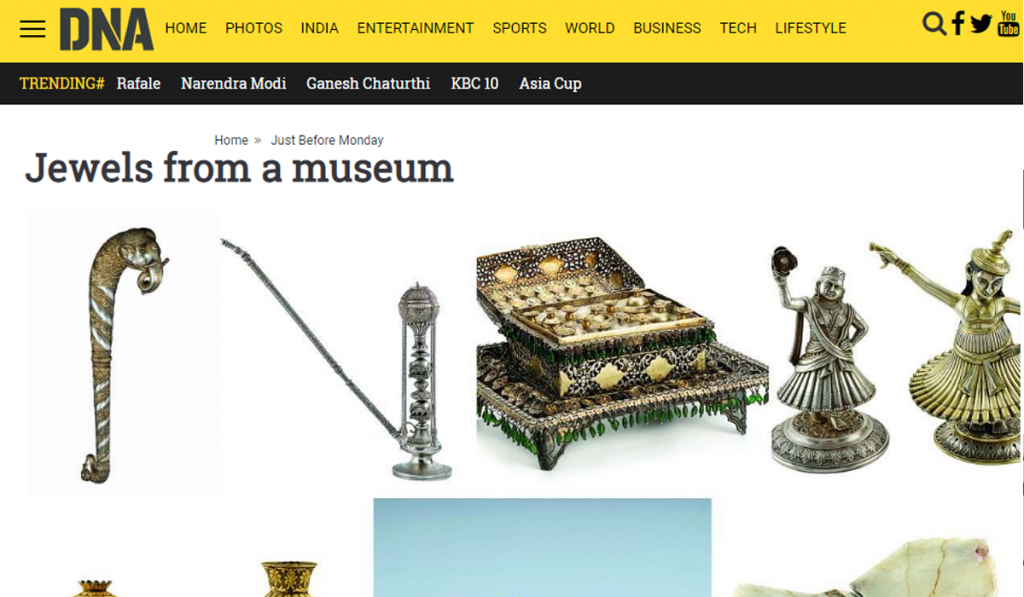 A collection which started with a khaas dan (betel leaf container) that Rajesh Ajmera and Rajiv Arora, founders of jewellery house Amrapali, bought in 1981-82 has grown into a treasure chest that is now housed at the Amrapali Museum in Jaipur. The museum, which opened earlier this year during the Zee Jaipur Literature Festival, houses around 4,000.
Read More…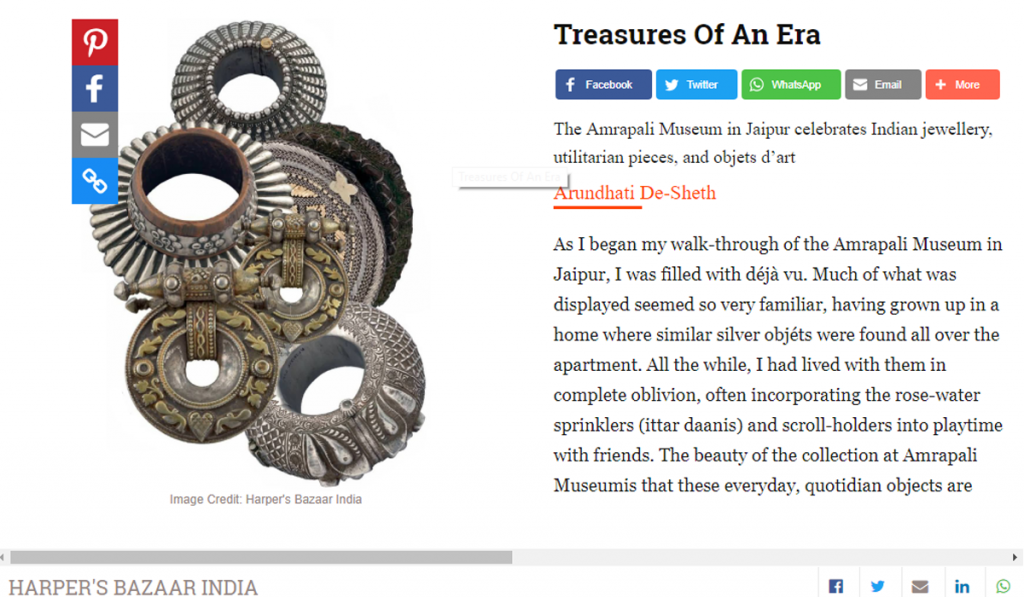 The Amrapali Museum in Jaipur celebrates Indian jewellery, utilitarian pieces, and objects d'art As I began my walk-through of the Amrapali Museum in Jaipur, I was filled with deja vu. Much of what was displayed seemed so very familiar, having grown up in a home where similar silver, bojects were found all over the apartment. All the while, I had lived with them in
Read More…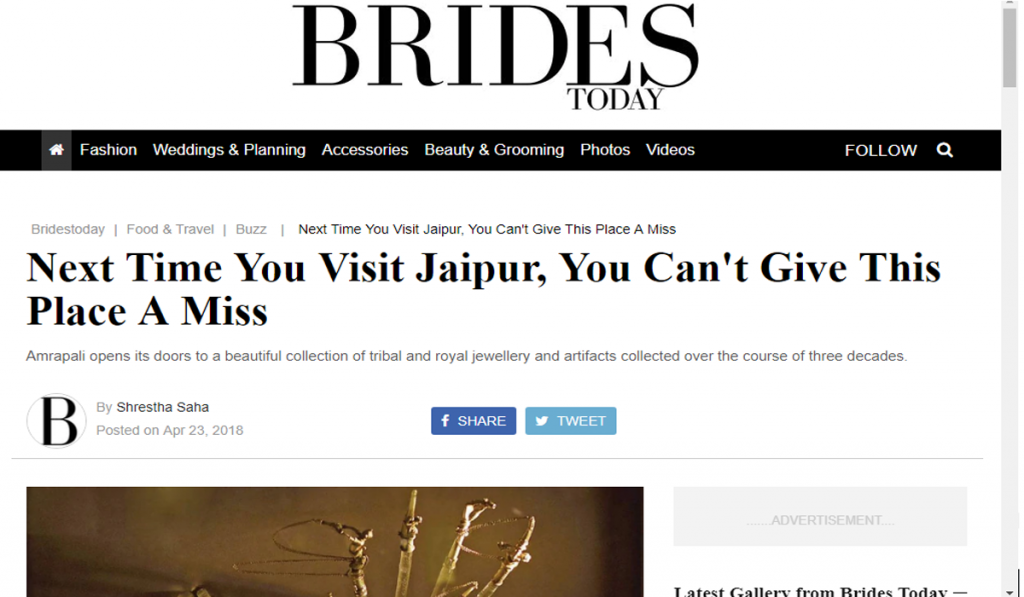 Next Time You Visit Jaipur, You Can't Give This Place A Miss
It was the late seventies when two young college friends set off on a journey across the length and breadth of India in an effort to understand her art and soul. They were Rajiv Arora and Rajesh Ajmera, co-founders of Amrapali Jewels.men encountered unique
Read More..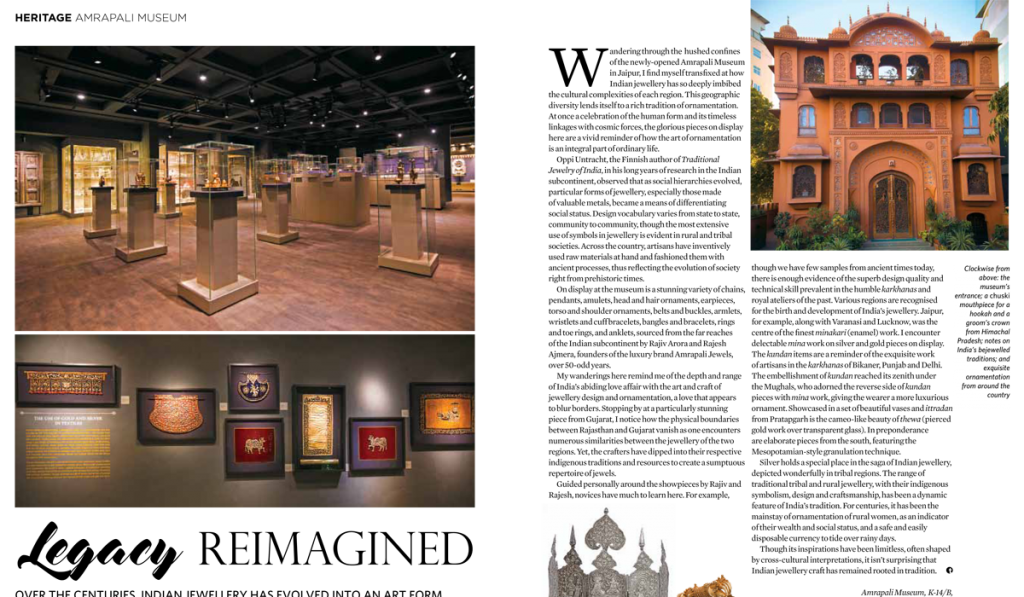 Wandering through the hushed confines of the newly opened Amrapali Museum in Jaipur, I find myself transfixed at how Indian jewellery has so deeply imbibed the cultural complexities of each region. This geographic diversity lends itself to a rich tradition of ornamentation. At once a celebration of the human form and its timeless linkages with cosmic forces, the glorious pieces on
Read More…